Garage doors make a big share of your homes' exterior. They are thus very important to be discussed about. You may have come across many informational blogs about maintenance and repair of your existing garage door. But this particular post will throw light on the very important aspects of
garage door replacement;
most of you might be unaware of.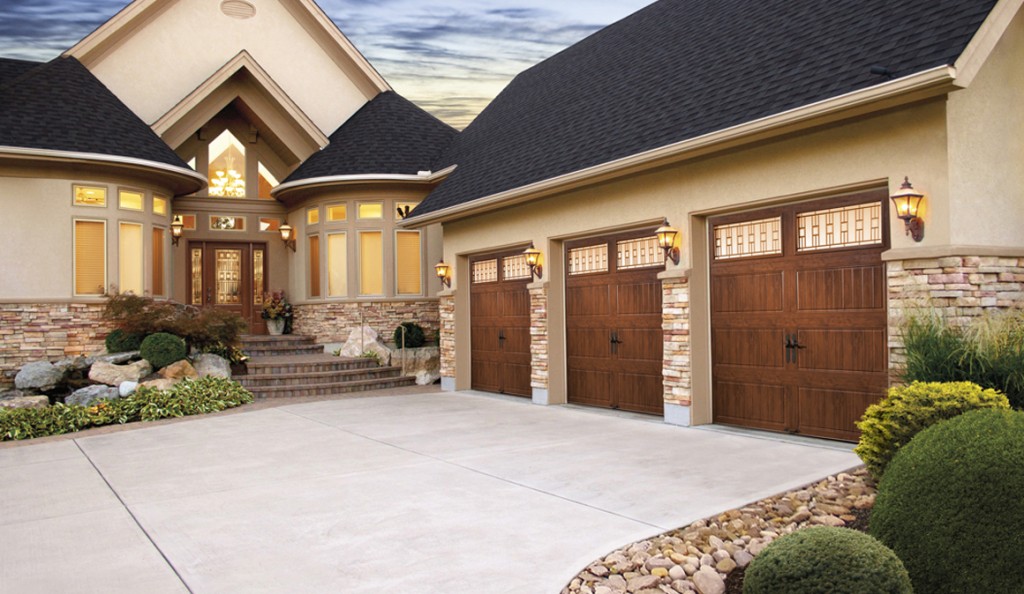 1)Don't order a garage door over phone
You will be inviting trouble while ordering a garage door over phone call. Ask the sales person to visit your house and check the important details like opening size and shape, headroom and side clearance. You can also discuss the design and door material which will depend both on your personal preference and feasibility.
2)Wood door is not the best for you.
While many people feel for having a wooden garage door as it will enhance the aesthetic beauty of your home but wood would not be the best choice to make, neither for residential nor for commercial garage doors. It does look good initially but it is not very durable and falls in the category of high maintenance material. Better you have alternatives that look like wood but are actually embossed steel with a faux wood-grain. If you can invest more money than get a garage door with wood composite overlay or a fiberglass skin. They have look of real wood and stability and life of plastic.
3)It is certainly not a DIY project.
You must be good at taking care of the maintenance and repair jobs of your garage door. But installing heavy and huge garage doors is not recommended by any industry expert. While you may save few dollars by installing it on your own but at the same time it is big time risky. A professional assistance will take 3-4 hours on installation job plus you will have somebody to call when required. Also they can haul over your existing garage door that can be adjusted in the cost of replacing job.
Don't forget to take the detailed breakup of the expenses for new garage door.